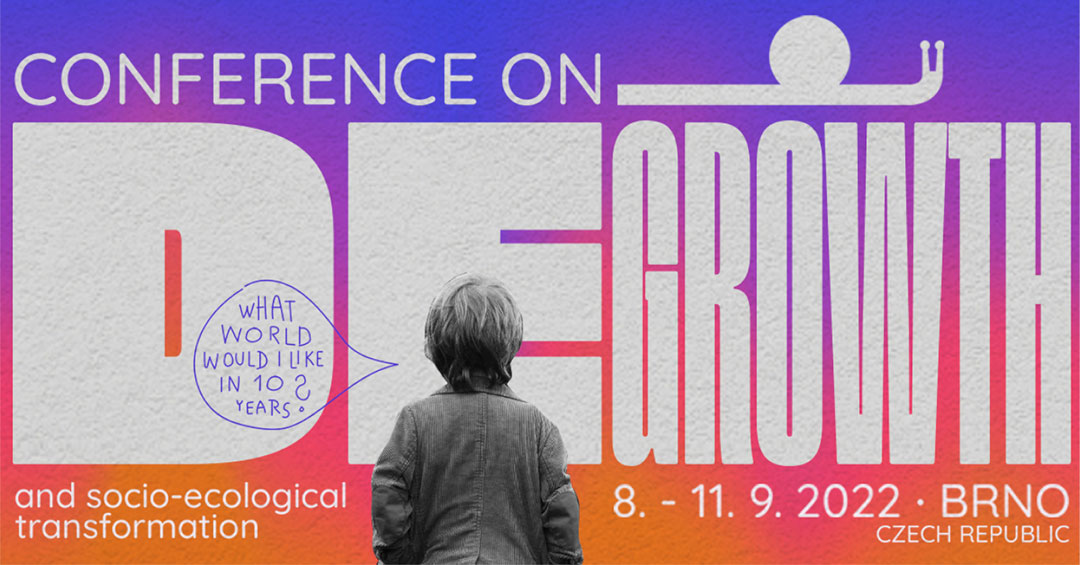 // The conference takes place as part of the project "Partnership for Dialogue on Degrowth and Socio-Ecological Transformation" supported by the European Commission under the Erasmus+ programme. The event is co-organised by the Department of Environmental Studies (Masaryk University), NaZemi, RESET – Platform for Socio-Ecological Transformation and Konzeptwerk Neue Ökonomie.
-> Registration for foreign, English-speaking participans
—

We cordially invite you to the Conference on Degrowth and Socio-Ecological Transformation
taking place 8th – 11th of September 2022 in Brno, Czech Republic.
Let's think and dream together.
About a good life – available to all – within one planet.
The aim of the conference is to create a space for asking fundamental questions – and jointly seeking answers across the spheres of (not only) academia, civic engagement, politics, trade unions, art and education. In a participatory way, the conference programme will present visions, proposed policies, existing practical examples and possible strategies for socio-ecological transformation towards a more just and sustainable economy and society; all this mainly situated in the context of Central and Eastern Europe with its historical experience and current situation. Various formats (from panel lectures and discussions to experiential workshops) will be given space to allow not only intellectual but also creative, personal and other experiences and insights.